Olesya, I'm 43, from ucraina-rivne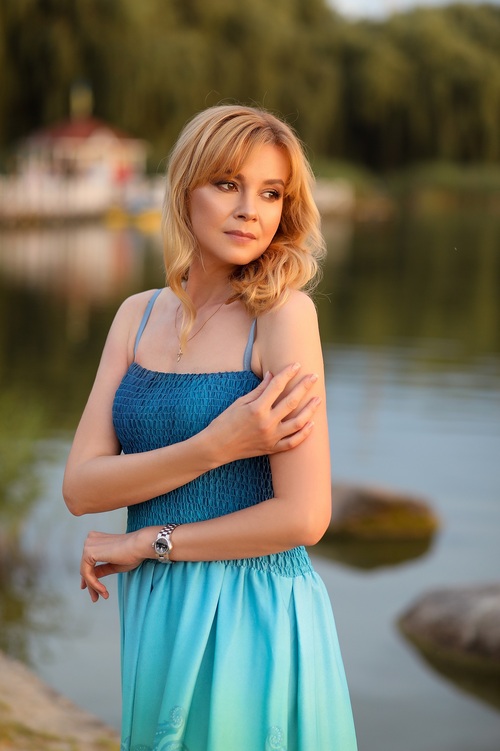 I would never have thought that I would be on the site and look for my future husband here :) But life is always unpredictable and you don't know where your happiness can find you. So, my name is Olesya and I am a very interesting person. Only in me can the power of will, perseverance and romanticism and gentleness at the same time be combined :) I am a creative person and I direct my creativity into creating wedding and evening dresses. I make women the happiest on their special day. These are my hobbies and my job. But not only from this I get pleasure ... there are many things that inspire me and charge me with positive. I love the mountains and skiing, sweating in the gym:), horse riding and walking for hours with my dog. I like to learn something new and feel new emotions. They say that "You can like gray eyes. You can fall in love with blue eyes. And only brown eyes can drive you crazy!" Let's check?:) Whatever happens, what century would not have been, the man must be a man. Take the first step. Fight. Responsible for his words. And it doesn't matter what is fashionable and who is in fault? :) After all, everything is in the hands of a man, and even his woman .... I would like to meet a man with whom you understand that you are starting to live for real and feel like a real woman. He should be stubborn and firm in matters of life, but gentle and empathetic with his woman. He should smell of calmness, trust and confidence.
Gallery
Hi! Are you falling in love for Olesya? Contact us to discover if you match with her!