Come visit Marriage Agency Futura, your International Marriage Agency, at our headquarters in Poltava, Ucraina in Gogolya st., 12, 310 office.
Come mai la nostra sede centrale è in questa posizione? Semplice! Perchè io sono la fondatrice e sono nata in Ucraina, e questo è il luogo in cui lavoriamo, con il mio staff e la mia famiglia.
Mappa
Click on the map to see it full-screen on OpenStreetMap.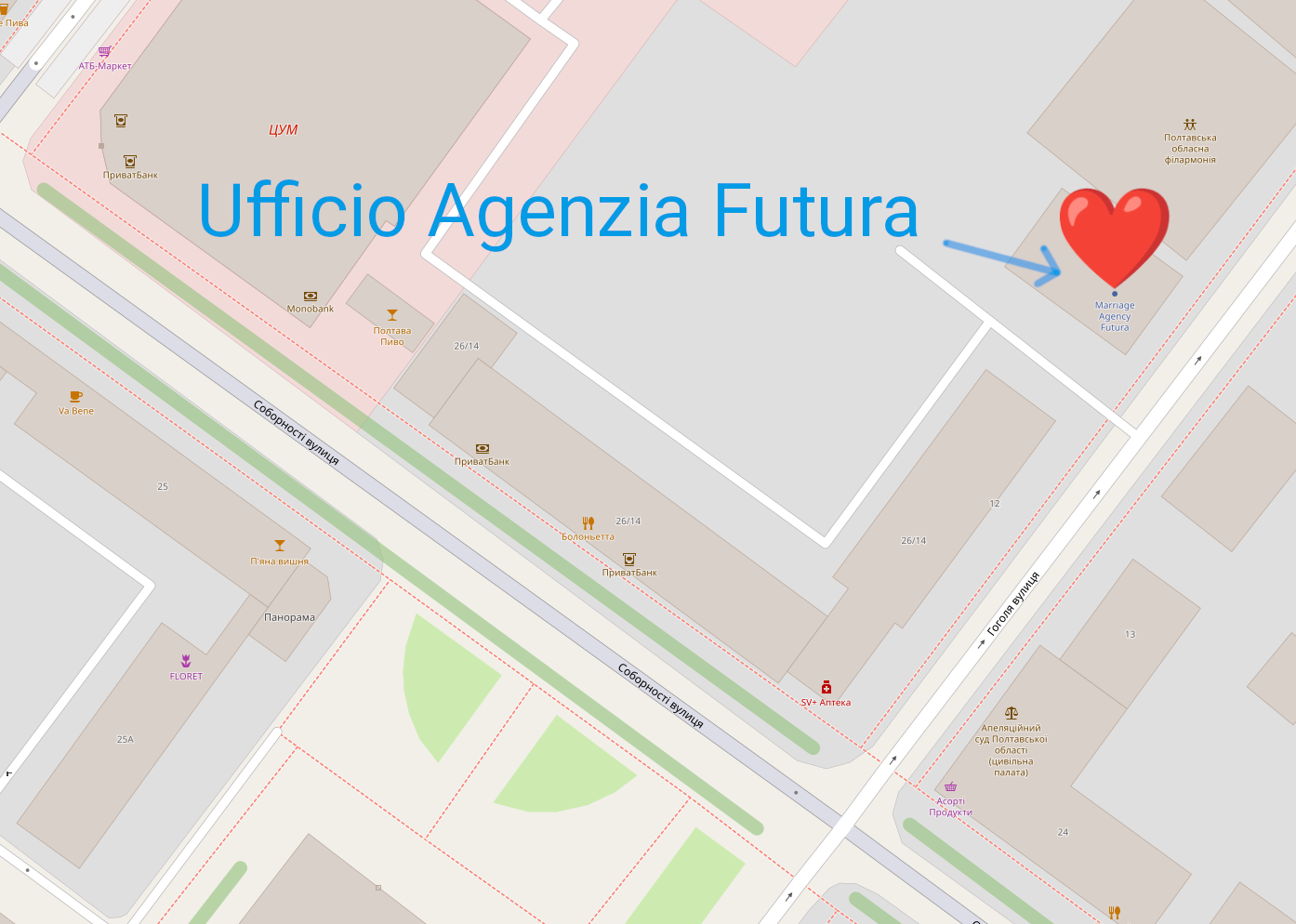 (© Map by OpenStreetMap. Free as in freedom ODbL license.)
Indicazioni stradali
Avvertenze: potrebbe sorprenderti ma Google Maps purtroppo non è molto interessata a visitare molto spesso queste zone d'Europa! Se vuoi indicazioni stradali con Google Maps, clicca qui, ma non badare troppo alle vecchie immagini satellitari del 2015. I lavori agli edifici di quell'anno si sono onclusi da anni!
directionsGoogle Maps
Geographic coordinates
If you have any sufficiently advanced navigator (such as OsmAnd or OrganicMap which are available for free and are also Open Source) you can even set these precise geographic coordinates so that you don't get lost:

49.58715, 34.55853
Questions
Do you want to contact us via e-mail or phone? See our contacts at the bottom of this page!